Experience & Focus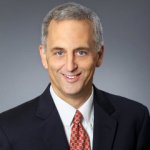 Paul Steidler, President
I am a public relations expert with 25+ years of experience serving financial services, energy, and technology organizations. In 1998 I founded Effective Communications.
Working independently with well-established joint work partners, my mission is to increase clients' business opportunities through creative and targeted programs. This encompasses communications to customers, investors, employees, politicians, regulators, and other constituencies.
As a blunt counselor with manners who works directly with senior management, I help clients develop customized, strategic communications with impact. Generating maximum results requires combining planning with seizing opportunities. I am relentlessly persistent in achieving objectives, delivering value, and doing whatever needs to be done.
Relying on facts, figures, and substance, programs typically complement current marketing activities and strategies. In other cases, programs are initiated, or substantive changes are made in the way an organization presents itself internally and/or publicly.